The Short List is a YOMYOMF Network series,  where we present short films we love every Friday at Noon EST.  For the month of October, we're celebrating the strange, the macabre, and the outright scary —  Perfect for Halloween!
We've reached out to the filmmakers with 5 Questions to see what's up since the production of their short film. It's a way for them to revisit their film and get an update on their next projects. You can view all The Short List films here.
We ask 5 questions to the filmmaking team (Arianje Az and Nadia Yuliani) behind TAXI (Taksi), a horror short film from Indonesia…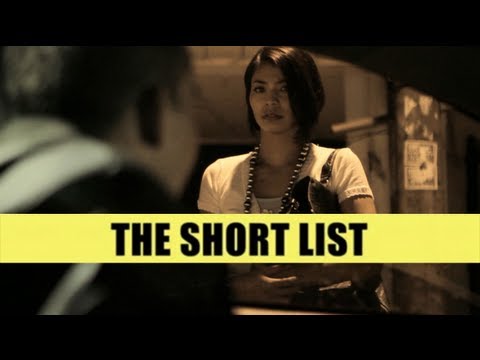 1. How did you come up with the concept for this short?
Have you ever been a passenger riding a cab alone at night in the shady parts of Jakarta? The beginning of this story practically wrote itself (or has at least crossed the minds of a few paranoid women).
2. Any challenges or setbacks during the production?
The movie was initially made for FISFiC (Fantastic Indonesian Short Film Competition) 2011, which challenged first-time moviemakers to work with a low budget and a very tight deadline. However, despite the pressure we still had a lot of fun and TAXI managed to come out as the competition's winner, thanks to help from our good friends and also our cool mentors (among them directors Joko Anwar, Gareth Evans, and the Mo Brothers).
3. Any funny stories from the making of this film?
We rented the cab from a friend who owned a taxi business, and somehow managed to get the dodgiest looking one in the whole lot. (Miraculously, it could still run!) Later, as we were doing the final cast reading in the cab, all of a sudden cockroaches crawled out from all directions inside the cab once we started the engine! The cast fled from the cab, and we had to subdue the swarm with bug repellent for about an hour.
4. Where has your film played? Festivals or other places around the world?
At INAFFF (Indonesia International Fantastic Film Festival) 2011 and at PiFan 2012, Korea.
5. What's been going on with you, filmmaking wise since the completion of this short? What are you working on next?
Nadia has been working on some movie screenplays while keeping her day job at an advertising agency, Titis (the producer) has been doing some film and commercial projects, and Arianjie has been working on several creative projects for his website at malesbanget.com that publishes video content and articles. The three of us look forward to doing our next short movie together (also in the fantastic genre) sometime next year.