The Short List is a YOMYOMF Network series,  where we present short films we love every Friday at Noon EST.  For the month of October, we're celebrating the strange, the macabre, and the outright scary —  Perfect for Halloween!
We've reached out to the filmmakers with 5 Questions to see what's up since the production of their short film. It's a way for them to revisit their film and get an update on their next projects. You can view all The Short List films here.
This week, we ask 5 questions to director James Cookson about his film, SEE/SAW: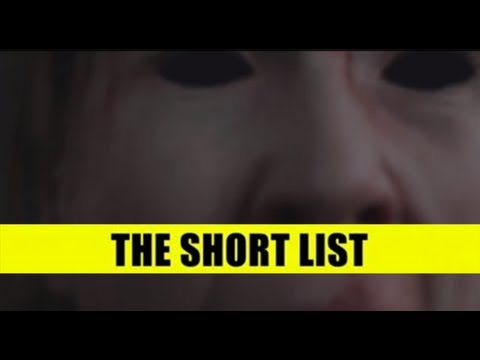 1. How did you come up with the concept for this short?
See/Saw was put together for a film competition which had 3 rules, it had to look like one take, it had to be under 90 seconds and it had to be a horror. I loved that brief and it instantly got my mind racing with ideas. I knew I wanted to show as much story in that 90 seconds as possible and quickly create a sense of tension and horror. I think the idea of opening on a dead body was the first image that popped in there and stuck. I've seen videos on smartphones that have been shocking or disturbing and I wanted to capture that vibe in a short film, the idea that something as unobtrusive as a phone can be a gateway to something terrifying.
2. Any challenges or setbacks during the production?
The hardest part in the production was to get it to look like one take. To get it to look like one shot and get the angles and coverage I wanted I broke the film down into 4 parts. To make sure on the day i'd get the shots and transitions right I did storyboards and a test shoot at home. The actors were great with their performances but also their patients with a fairly technical shoot, Leila, the actress, had to lay on the cold and dirty floor for most of a morning but didn't complain once. Lee, the actor, did a great job of giving a strong performance whilst hitting his cues. Then it was a case of blending those transitions in post.
3. Any funny stories from the making of this film?
As the director and producer I probably made one of the the worst mistakes you can on set, I turned up late, always, always get there early!
4. Where has your film played? Festivals or other places around the world?
See/Saw won the competition that I'd made it for and the prize was to have it distributed as an extra on the UK release of Silent House (2011) on BluRay and DVD. Which was a fantastic prize, as someone wanting to become a director to have your work released, even a short is a dream come true.
5. What's been going on with you, filmmaking wise since the completion of this short? What are you working on next?
Most recently I directed some fictional scenes for a documentary about American families who are preparing for a zombie outbreak. I got to spend a day filming zombies attacking and eating people, suffice to say a career highlight so far. I'm hoping to shoot another short early next year based on an original script. Between now and then i'm going to try the difficult task of looking to find funding for my next short.