I feel for Spam. 
This under appreciated meat has had such a bad rap.  People have come up with backronyms like "Something Posing As Meat" and "Spare Parts Animal Meat," when really it stands for…uh…what exactly does it stand for?  According to Wikipedia, it stands for "Shoulder of Pork and Ham". 
True, Spam is not a white meat and maybe it's not exactly a red meat. I'm not sure if it's meat at all actually.  I do notice, however, when I open up a can of Spam, it smells strikingly similar to the Tender Liver and Chicken Feast cat food I feed my cats.
But Spam has had its unique place in history, being a staple for soldiers on the front during WWII.  From 1941-1945, more than 100 million pounds of Spam were shipped abroad to feed allied troops. Spam was invented during the Great Depression, helping out many in need of a cheap form of protein.  And its indefinite shelf life has got to be a boon to any end-of-the-world theorists.  I bet those Chinese ships in "2012" were packed with Spam.
During my blog research (which consists of large amounts of time wasted surfing the Internet and watching mildly amusing youtube videos) I have discovered that there are many varieties of Spam—Spam classic, Spam hot & spicy, Spam less sodium, Spam lite, Spam oven roasted turkey, hickory smoked, and Spam spread.  I did not know Spam was so diverse.
Thanks to Monty Python, the word "spam" has come to be associated with the dreaded emails that fill our mail boxes with promises of male enhancements, which Roger may be interested in, or letters from a Nigerian Finance Minister promising large sums of money.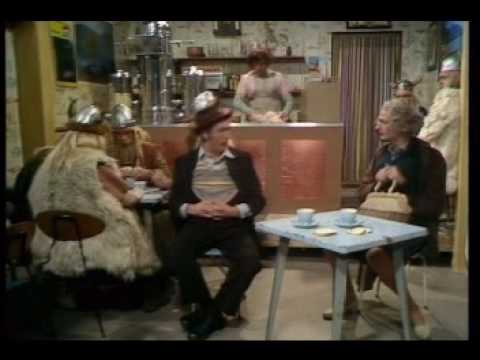 Poor Spam. 
But there is a place where Spam is still accepted with open arms, and that is in the Aloha state of Hawaii. There, Spam is not considered low-life meat.  Hawaii residents consume nearly 7 million cans of Spam each year making it the state that buys more Spam than any other. There is no Spam hating or Spam segregating.  No, Spam is proudly served in restaurants. Even McDonalds and Burger King have incorporated Spam as part of their breakfast menus.

My favorite Spam incarnation is Spam musubi.  So easy, even a 6-year-old can make it.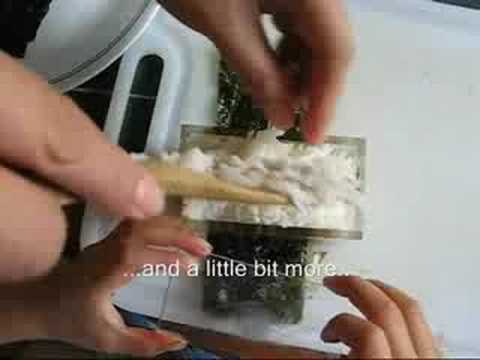 BTW, you can make Spam musubi without the plastic mold.  Just cut the bottom out of the can of Spam to form an instant ghetto mold, or use one of those bamboo sushi roller thig-a-ma-jigs, which is what I do.
If you have any favorite Spam recipes, please share them so I can be prepared for the end of the world.