The '00s…the Zeroes… The Naughts… Whatever we call this first decade of the 21st Century, I have to say it was  a great decade for movies. And yes, the movie universe is topsy turvy now, with mid-range budgeted films moved out to usher in $200 million comic book tentpoles and the Indie Film era is in great tumult, we can still reflect on the great films that brought back spectacle, as well as authentic storytelling that was strengthened by rising auteurs. In addition, in our globalized world, with the advent to DVD and yes, piracy, the audience became more empowered, in my opinion. At the end of the decade, the traditional space of the cinema may be vanquished as other alternatives have sprung up with home theater systems, as well as alternative online distribution models across various platforms.
But enough of my rant. I wanted to start this special Around the Horn by celebrating the best films of the Naughts. Now, it is very difficult to actually rank these personal picks so I am just listing them in random order. The criteria is that I didn't just use my right brain, and by no means, do I want this entry to be all stodgy. On the contrary, these are personal picks that I reacted to in such an emotional level that I tend to revisit these films over and over again. They've joined my film viewing oeuvre. I'm going to highlight some titles with some cool clips that I hope strengthen my choice. I am sure many of our readers have seen these films, but if you did not, get them on your Netflix queue!
Far From Heaven (2002) – An homage to Douglas Sirk melodramas of the 1950s, Todd Haynes' masterful look into the underbelly of White American artifice. The clandestine bond formed by perfect housewife Julianne Moore and black gardener Dennis Haysbert is touching as real emotions slowly seep out from the manicured simulacrum of White suburbia.
Half Nelson (2006) – This movie could've gone the cheesy way of the white savior, but instead, first-time filmmakers Ryan Fleck and Anna Boden create an authentic film about a cracked out teacher (Ryan Gosling in a groundbreaking performance) and the relationship he has with a troubled black youth named Drey (Shareeka Epps). It's kind of like The Wire, Season 4.
The Lord of the Rings Trilogy (2001 – 2003) – Most realized and most fantastical film trilogy ever. Even beats the original Star Wars trilogy, which is muddied by Ewoks in the third chapter.
The Dark Knight (2008) – Best comic book film adaptation ever. Christopher Nolan's vision is unprecedented and everyone was on fire in this film, especially the late Heath Ledger but also Aaron Eckhart, who I think gets short shrift for his morally tortured and manipulated role as Harvey Dent.
American Splendor (2003) – An original mix of fiction and reality illuminates the life of comic book hero everyman Harvey Pekar. Paul Giamatti and Hope Davis are simply amazing and the sequences where the 4th wall is broken and the real Pekar is on screen is pure genius, capturing the zany surrealism of his comics. The Revenge of the Nerds scene is priceless:
The Beat That My Heart Skipped (2005) – From gifted director Jacque Audiard who shoots with a roaming, restless camera, comes a wrenching tale of a small time hoodlum with ambitions to be a concert pianist, and a string of Russian mobsters in his way; represents the best in French cinema.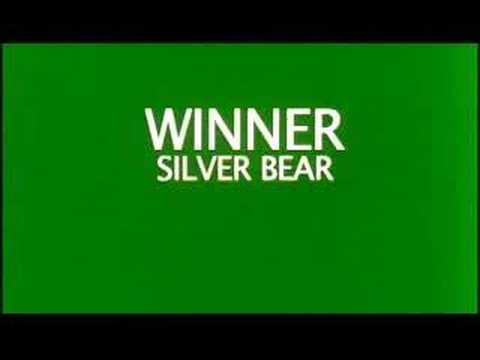 Kill Bill Vol.1 & 2 (2003-2004) – Like Quentin Tarantino, I grew up on a steady diet of Japanese chanbara and other black belt theater. What he created was purely gratuitous and cinematic, a mashup of 70s exploitation and sounds and beeps from this era as well. Uma Thurman pulled off "The Bride" with great verve and commitment. It's brainless at times, but revenge flicks are so darn fun! And didn't anyone tell Tarantino that he already did grindhouse with these films?
Battle Royale (2000) – Sensationalist, shock and awe satirical entertainment from the great Kinji Fukusaku. Starring Beat Takeshi as a disgruntled high school teacher turned administrator of a not-to-distant future Japan's new policy in eradicating the bad seeds by having high school kids kill each other on a remote island, BR is a tour-de-force of black comedy and macabre executions. It still holds up today, reflecting on Japan's growing disillusioned youth, post bubble economy.
Children of Men (2006) – I love dystopian sci-fi and Mexican director Alfonso Cuaron's film adaptation of the novel of the same name, rivals Kubrick's A Clockwork Orange. A road movie starring Clive Owen, this is one of the most taut films of the decade, especially in the technical department. You can say that Cuaron's "schtick" is long, tracking, one-shots that last for minutes and with this film, he's taken it to a whole new level. This film is completely underrated and should have won Oscars. It was the best film of 2006. Check out this clip of an amazing tracking shot (Warning: Spoilerish!):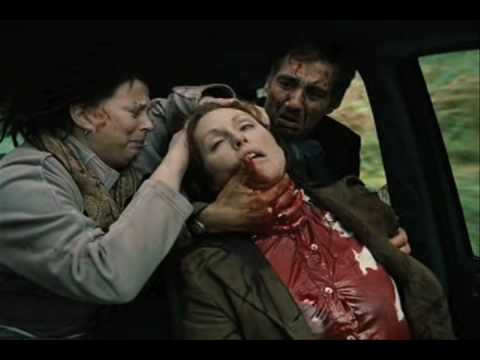 In the Mood For Love (2000) -  Wong Kar Wai's best film is a visually lyrical poem of two lost souls in 1960s Hong Kong who fight with being chaste in the aftermath of wanton love between their respective spouses. The costumes, the cinematography, and Maggie Cheung and Tony Leung (impeccably dressed and perfect) are debonair but it's all a veneer that covers their broken hearts and burgeoning, unrequited desires.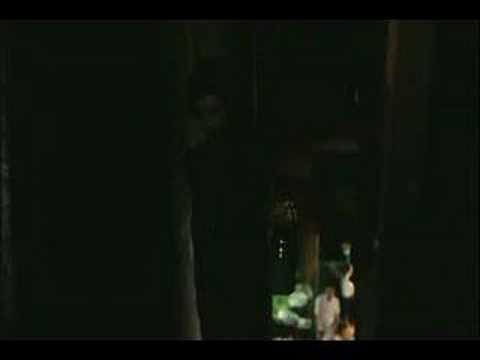 Before Sunset (2006) – The sequel to the equally sublime Before Sunrise, these two films solidify my undying love for Julie Delpy's character, Celine. You know how every high school girl wants to move to Paris and learn to paint? Well, these films make me simply enraptured in the ongoing love story of Jessie and Celine. The dialogue is real and mundane, but it allows the viewer to be a total voyeur, as if you're eavesdropping on their conversations. Director Richard Linklater should keep making a new film every ten years with these star-crossed lovers.
Mulholland Drive (2001) – David Lynch repeats the same themes and semiotics in every film, especially dealing with reality and the dream world. Supplant Blue Velvet in Hollywood, the land of dreams, involving a mystery that is unraveled between a young, up-and-coming starlet (Naomi Watts) and an amnesiac actress (Laura Harring). What unfolds is a fucking mind trip with bizarro worlds, some evil film producers, a blue key, hot lesbian sex, and a magical hobo living behind a dumpster. Ah yes, all from the tripped out mind of David Lynch. He's got the midas touch on creepy.
Oldboy (2003) -  This is the twisted, violent film that put Korean cinema on the world stage. Directed by Park Chan-wook, this is a Kafka-esque story of a man, Oh Daesu, who is jailed for 15 years in a hotel room and then one day, is let out. He sets on a bloody path to find the culprits behind his lock up. Along the path, he gets into hammer battles, befriends a young woman and soon gets his revenge, but it's not what you think. Visceral, kinetic, and gritty, behold the infamous "hammer" battle:
There Will Be Blood (2007) – "I drink your milkshake!" Aside from this quote, this film by Paul Thomas Anderson is an epic tale of American greed, focusing on oil man Daniel Plainview.  This film channels Stanley Kubrick, Samuel Fuller, and John Huston. Although Daniel Plainview is essentially Bill the Butcher 2.0, it's not a bad mold to upgrade.This evil, bravado performance by the greatest living thespian today, Daniel Day Lewis, is simply phenomenal and so mesmerizing on the big screen.
Devdas (2002) – Bollywood is an acquired taste. It's total melodrama, big song and dance numbers, and brooaaad acting. But, if you can accept that, then Bollywood is simply blissful. Devdas is a grand spectacle, an epic saga of timeless love. Starring Shah Rukh Khan and Aishwariya Rai (considered one of the most beautiful women in the world), this is perhaps the best Bollywood film of the decade. Check out this ditty of a musical number:
Adaptation (2002) – Ah, Charlie Kaufman, that cheeky monkey of  postmodern screenwriter. This film is his best work, where Charlie Kaufman (Nicholas Cage) plays a loser screenwriter who enlists the help of his dumber but more charismatic twin brother to adapt a non-fiction book by Meryl Streep, who plays real life author Susan Orlean. This film is a more successful experiment on life imitating art than Being John Malkovich and is one of the most inventive films in years.
Better Luck Tomorrow (2002), a film about disillusioned Asian-American youths was electrifying to see on the film festival circuit because it was a breakout, mainstream film that put Asian faces on the big screen, but wasn't about being all noble. On contrary, it was pretty inflammatory and anti-role model, with suburban ennui gone wrong. But, it was made by Asian-Americans on its own terms and that's all that matters. In the end, BLT is a benchmark, an extension to the Class of '97.
City of God (2002) – This Brazilian favela epic is the most visually stunning film on this list. Employing mostly non-actors and local gangsters, this film, like BLT, will be "initiation" films for young people who become full-fledged cineastes.
Amelie (2001) – I know this is a magical realist story of a woman-child character with spunk and Hello Kitty cuteness who has her own sense of justice, but Amelie is just to irresistible. Plus, it intro'ed Audrey Tatou to the world.
Memento (2000) – The 2nd Christopher Nolan film on this list; Guy Pearce is a haunted man doomed by short-term memory loss to live forever in the present, who carries clues to his past in the tattoos on his body. A true brainteaser of a film.
Anchorman: The Legend of Ron Burgundy (2004) – Will Ferrell's best film, hands down. Ron Burgundy is San Diego's top rated newsman in the male dominated broadcasting of the 1970′s, but that's all about to change when a new female employee with ambition to burn arrives in his office.
Control (2007) – A profile of Ian Curtis (brilliantly portrayed by Sam Riley), the enigmatic singer of Joy Division whose personal, professional, and romantic troubles led him to commit suicide at the age of 23. Shot in lush black & white, this is the rock n' roll film of the decade.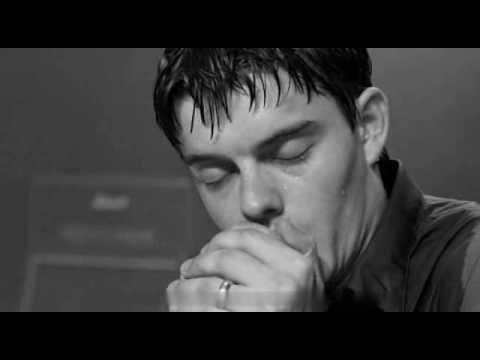 Man, there's just too much to list. I know I've forgotten many more titles that need to be added to this list. But, let's see what you all recommend to the "Best Films of the 'oos!" Comment away!