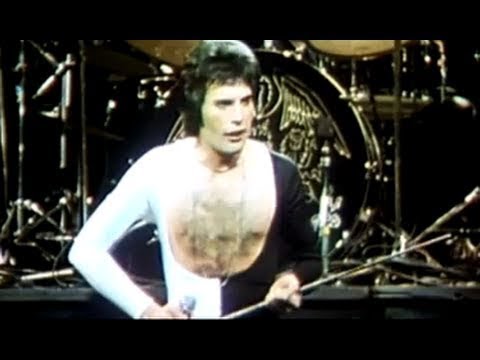 U-S-A.  Say it with me… U-S-A!  We are the champions my friends.  And we'll keep on… blah blah – blah blah blah………….done!
I was recently with my family at Disneyland and I went on the ride "Buzz Lightyear Astro Blasters" where you shoot all these aliens and monsters.  At the end you get a score, which leads my 6 ½ year old son to always ask me "Who won?"  I always say "It doesn't matter, we were a team."  In these competitive games he sometimes knows he lost and when that happens the world collapses and needs to play again to win.  It's so difficult to structure him sometimes.
Of course, playing video games and winning the gold medal are two very different things, but the common thread is the spirit to win… I definitely got that these past couple of days.  But when I don't win against my son at wii then I just blame the joystick… it's easier to deal with that way.
I know that winning is a great goal to set and I see that as a good thing, but at what capacity?
What is winning to you?
ROGER:  In the working world, I believe a solid win is never having to justify your actions with the statement/thought, "Don't take it personally, it's just business" (or, at the very least, having to utter it as little as possible).  Those 7 words are just a convenient excuse to justify an individual's immoral behavior and dishonorable actions.  It allows smart and ambitious people to feel less guilty about prioritizing their selfish desires and vanity over loyalty and doing the right thing.  Individuals who can rise in their fields by shedding the least amount of bad blood are those whom I most deeply admire and consider the biggest success stories.  Yes, they may not be the most powerful or the most famous or the most wealthy, but in my book, they are the kind of people who are winning the biggest.  And it's these kind of people whom I would feel most comfortable with mentoring my children and teaching them about our world and how to best live in it.
SUNG:  Great question.  I wonder if a child in America can dodge the Win-Be the Best mantra breed into American athletic psyche.  American sports wouldn't have its level of hero worship if the dramatics weren't part of it.  At the end of the day it's a Game.  A profitable game, but I do feel that a child to thrive on sports he or she must know the expectations of being an athlete. You must Win!
However, in normal life, with less a severity in one's job description, I'm not sure how well this win win outlook works.  Something to be said about enjoying the journey.  'Playing the game is as sweet as the win.  I agree…but it's takes time and perspective to get one's head in this space.  Maybe I evolved slowly but I want to win the game still.  I do enjoy playing but the fire in me still wants to be in the game knocking out home runs.  I do admit as I get older I'm slowing down and appreciating and recognizing the amazing people and things around me.
PHILIP: I have to admit I get very competitive. If I'm pursuing something, I'm doing it to win–I'm going to push myself and do my best to do so. But with that said, the fact that I won or not isn't what's most important. Of course, winning is a great feeling, but I think what I like more is the pushing, the challenge, the competition itself. I'd rather go up against the best and lose every time than put myself in a situation where I know I can win easily. I'd rather get my ass kicked by people who I know will challenge me to be at my best.
IRIS:  At my old job, we had one of those team-building games, where every division from around the country and even a couple out of country divisions sent employees to the big corporate shindig at HQ in Boston.  We were assigned into groups of 4 and had a sort of scavenger hunt where we were given clues about locations around the city.  Each group got points based on the order that they got there–the most points awarded to the first group, etc. for each location.  We were also given money for cab fare.  Some groups realized it would be impossible to win against so many others and decided to take the money to lay back and buy a round of drinks at a nearby bar.  I, on the other hand, became super competitive and came up with a strategy to go to the farthest point first because everyone was going to gun for the closest locations.  My strategy worked at first.  We were the first to arrive at 1 location and 2nd at another.  Getting those 1st place and 2nd place spots was a real high.  There were some clues that were more obvious leading to places like Paul Revere's House and the site of the Boston Tea Party, but others were more obscure, like what's the oldest hotel in Boston?  Cell phones weren't allowed, but a savvy cab driver really would have helped.  Unfortunately, ours was not.  But still, I was running like a crazy woman and trying to explain all the time to the Japanese delegate, who spoke no English, what the hell we were even doing and why we needed to RUN.  He did his best to keep up with us, although I don't think he quite understood the point.  Towards the end, we knew we were out of the race.  We knew there were groups who were already done and headed to the final checkpoint while we still floundered on a couple of clues.  The thought did come up to go have a drink with our remaining money.  But I guess this is where the point of this story comes in.  I think winning means you have to give it a go in the first place.  When you give up, that's when you've really lost.  I convinced the team, that we should finish out the race.  Yes, we didn't win the big prize or even come close to it, and yes, we probably would have had an easier time heading to the bar, but I thought it was important to persevere and at the end of the day, going through the experience was far more memorable and satisfying.
QUENTIN: Winning is really an artificial goal for a man-made game if you think about it. Winning is more for entertaining the audience. For example at the Olympics, there has bound to be one winner and does that imply the other competitors are not worthy? I think the most touching and priceless moments for me are those when the athletes greet and shake hands with each other after a race. And if you get too obsessed with winning, you may just become another Charlie Sheen. He takes winning to categorical emptiness.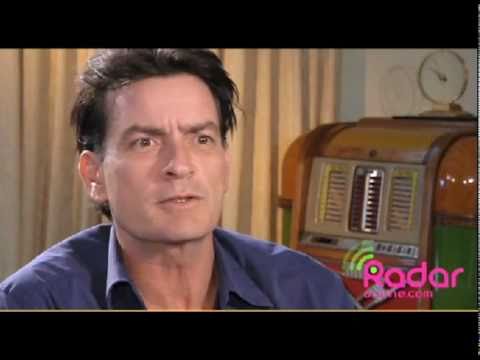 ALFREDO: Winning is wonderful, but it passes in a heart beat.  If I have a certain goal, and then I realize it, I feel euphoric – for a minute, maybe even a day, maybe even a couple days – but the feeling quickly evaporates.  Which means that the process of getting that win better have been more joy than anguish, because that's where we spend 99% of our time – in the process.  With the Olympics still on mind: the four years of training before that five minutes on the podium are what you really did with your time – your life – so you better have enjoyed them.  And if you didn't medal?  Then you really, really better have enjoyed those 1460 days!
DHH: My late Father used to talk about pursuing scenarios that were "win-win," where everyone involved would walk away with something they wanted. Those of us who make shows, whether for movies, TV, theatre, or YouTube, can sometimes hit that sweet spot. Ideally, when we make something that succeeds — critically, commercially, artistically — everyone who was a part of that collaboration benefits. While most endeavors may not fall into this category, I still think "win-win" is the best goal to strive for. While it's satisfying to succeed alone, it's even better to succeed with a group of peers.
EMMIE: Being happy with what you have.  I think that's it.  Winning is defined in your mind.  People can be miserable even if they've "won" all sorts of things, and others can be happy even if they're considered losers by relatively objective bystanders.
ANDERSON: I feel that children nowadays are getting too soft. In primary school, all kids are winners! That is such horseshit! Competitiveness needs to be championed again and I don't mean in a rah-rah, flag waving kind of way. I think kids need to feel that drive, need to put in the hard work and be clever to problem solve and yes, pass that goal. It's matriculating into an overall softness in our society, where we're constantly being beaten by other countries in every school subject, curiculum, etc. Young Americans need to compete if we're going to still be a developed nation.
But, other super powers like China, are fucked too. As people get richer, kids get more spoiled and materialistic. I honestly think Chinese kids are becoming more spoiled and lazy, and they're going to end up like the Taiwanese parachute kids you see in the San Gabriel Valley. Look at the Japanese and Koreans and their hikikomori aka shut-in society. And then you had the recent youth riots in Paris and London last year. Or the 50% youth unemployment in Spain and Greece.
Maybe I sound like some old fogie complaining about them sewer rat kids who skateboard down my street everyday, but competitiveness is a necessity. It builds character and drive. And youth today just don't have it, which is a shame, because at least in the States, it is so ripe for the taking to excel. It's time for kids to wake up and realize the time is now and that to win in life, is to be book smart, street smart, analytical and do better than thy neighbor. Damn, maybe I am flag waving….